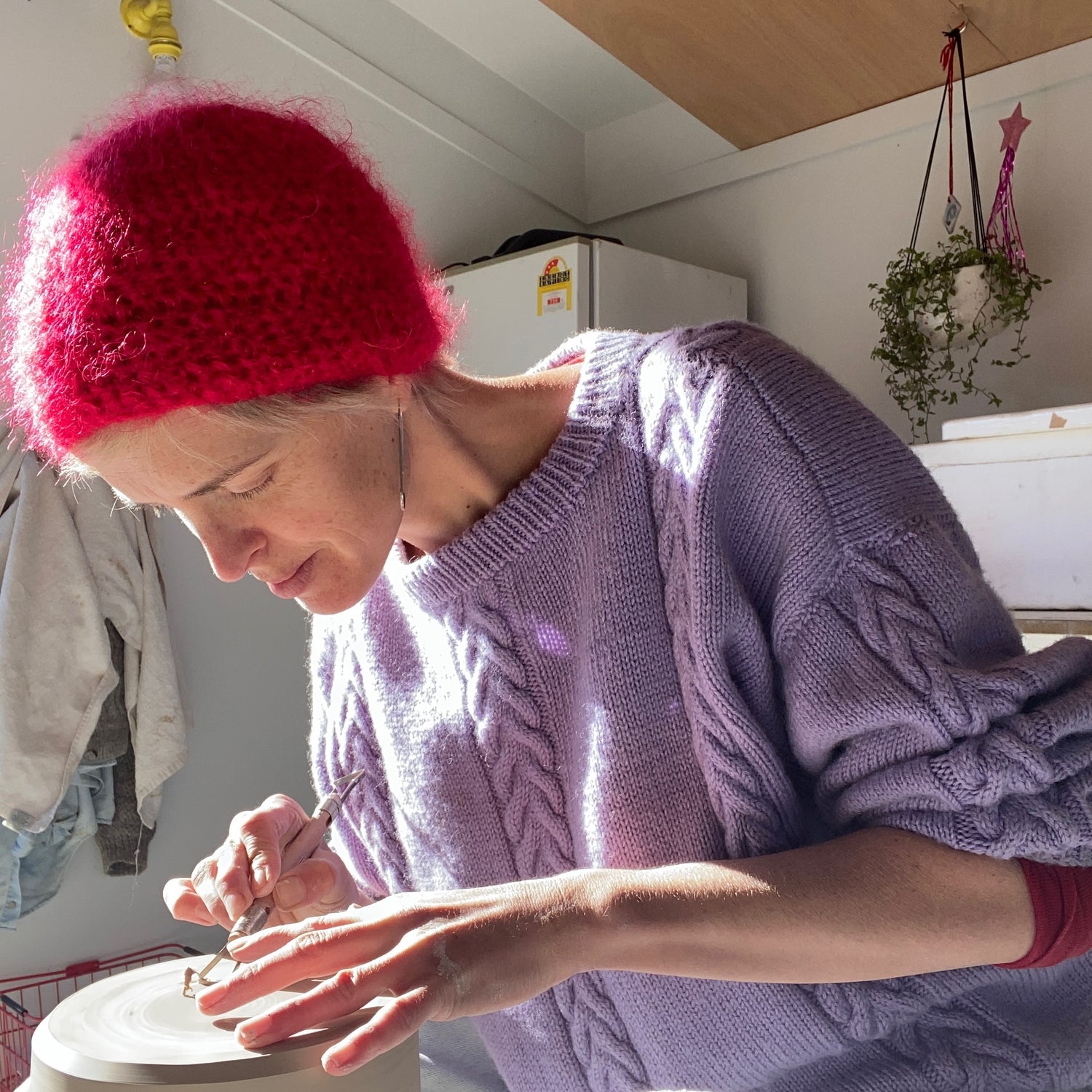 A LITTLE ABOUT ME....
I'm Rebecca, also known as Bee. I have a small studio in my garage in Nelson, Aotearoa New Zealand. I design and make every piece carefully and slowly using a pottery wheel and hand building techniques. I love making functional ceramics with whimsical additions and decorations. 
HOW IT ALL BEGAN....
As a child I was not very arty and I would have described myself as not very creative.

This is so sad! We are ALL creative, and I am so thankful that I can share this philosophy with my children and pottery students.

Like all people I was creative, I remember sculpting a clay head at primary school and feeling so much joy in the process of making it. 

I went down quite an academic pathway at school and wound up working in wineries after studying Chemistry and Winemaking.

I travelled a bit doing vintages and while in India I had an experience where I was able to make a pot on a kick wheel.

This reignited my curiosity about clay and once I settled back In NZ in 2009, I enrolled in a night class doing pottery. I loved it, and made some very small and wonky pots.

Soon after that I retrained as a secondary school teacher, teaching Science and Chemistry. This was a challenging and enlightening part of my life journey. I have a lot of respect for teachers!
My first experience on the potters wheel in India, with a LOT of help!

Who doesn't love sculpting with snow?! This is in 2011 when we were living in Christchurch.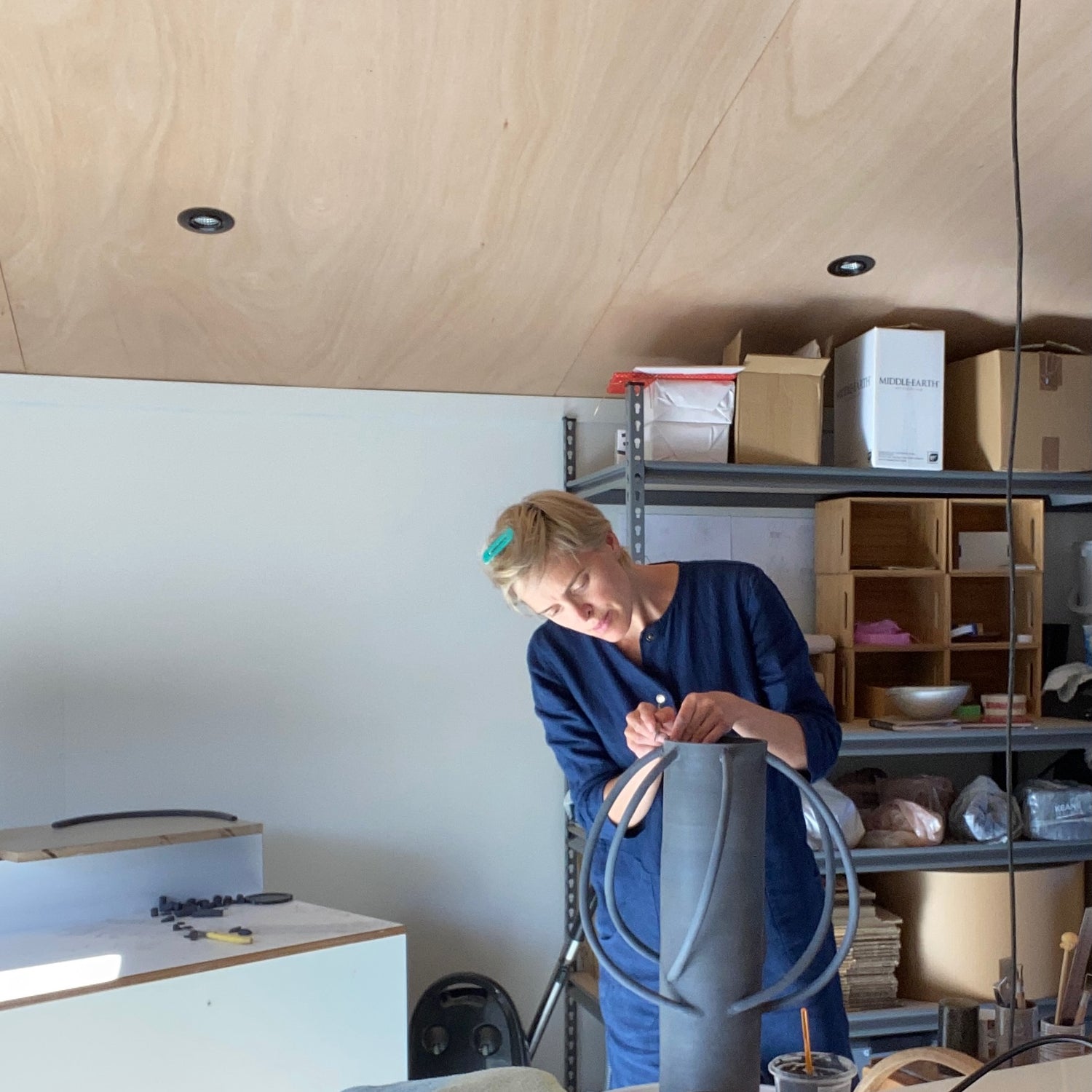 When I moved to Nelson in 2012 I was teaching full time, and then my partner and I had two daughters, so it took me a while to try making pottery again. I joined the local pottery club in 2018, once my youngest child was at a stage where I could leave her for a few hours in the evening. I quickly got very immersed in making pots and spent many evenings practising. I am now very lucky to have a small studio in the garage where I make pots during school hours. 
Thank you for showing an interest in my work,
Arohanui,
Bee